This is an older post updated at 30 June 2023 for changes within QGIS
As soon as you need to practically implement any information in Spatial Databases display of the information through a mapping front end becomes absolutely vital. Many database administrators are used to simply going into their favourite database editors and displaying the raw subsets of tables and queries. That works well for financial transactions and inventory tables were collapsing the attributes of objects into single digits is often valuable or possibly preferable to simple photos. When dealing with boundary information the complete opposite applies. Display of information as simple screens of matrix numbers is completely useless.
Additionally often boundaries make zero sense unless referenced to the land beneath them either through aerial photography or topographic maps.
In a previous time where I worked we actually commissioned a company to give us aerial photos of a local authority. This was not an insignificant amount of money and was probably only marginally reduced by the vendor having multiple channels of sale. Google and Microsoft are now very good in offering very good aerial and line interpretations for limited use to companies and individuals. This is absolutely great as it can be used as background either to confirm accuracy of other information or as data upon which to calculate further information (eg routing).
So how can an individual get up and started with some of these basemaps.
Sometime recently (I know not when exactly) QGIS changed its implementation of Open Street Maps through their desktop – rather than being an additional plugin Open Street Map provision is now included on install.
Here I am working with QGIS version 3.10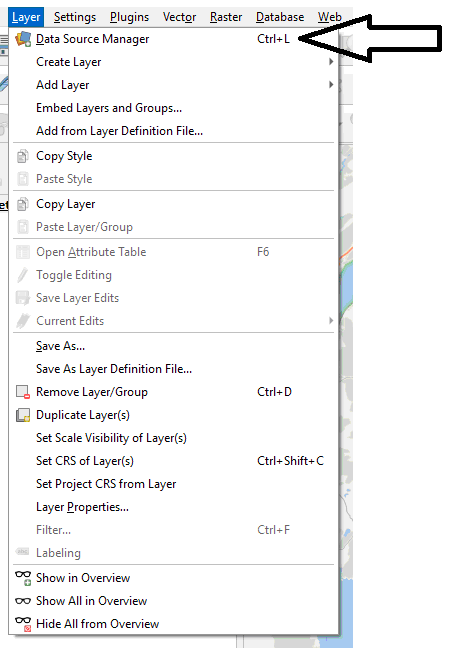 Now you should be presented with the Data Source Manager Dialog which looks like this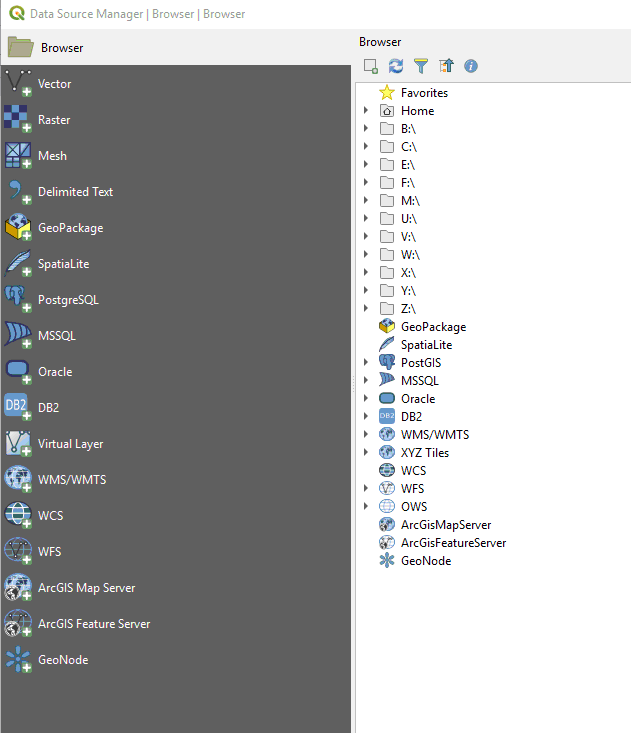 Now expand the XYZ Tiles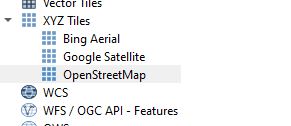 You can then double click on any one of the three and the WMS will be transferred into the layer panel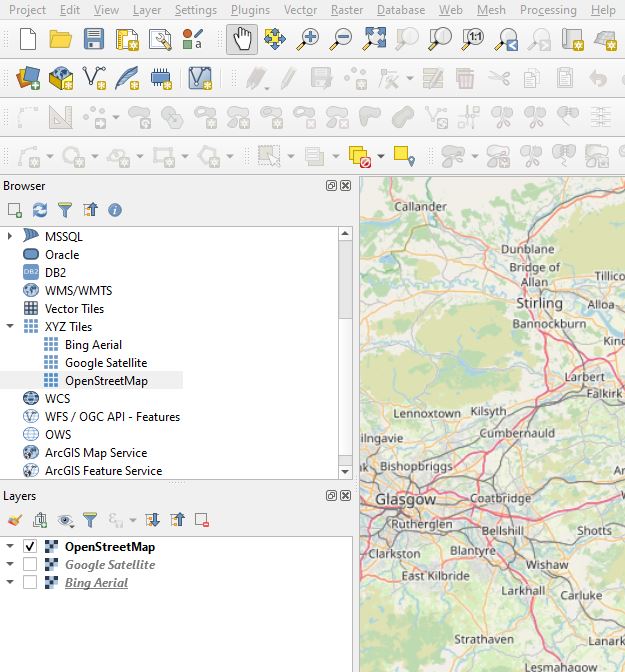 Layer > Data Source Manager > XYZ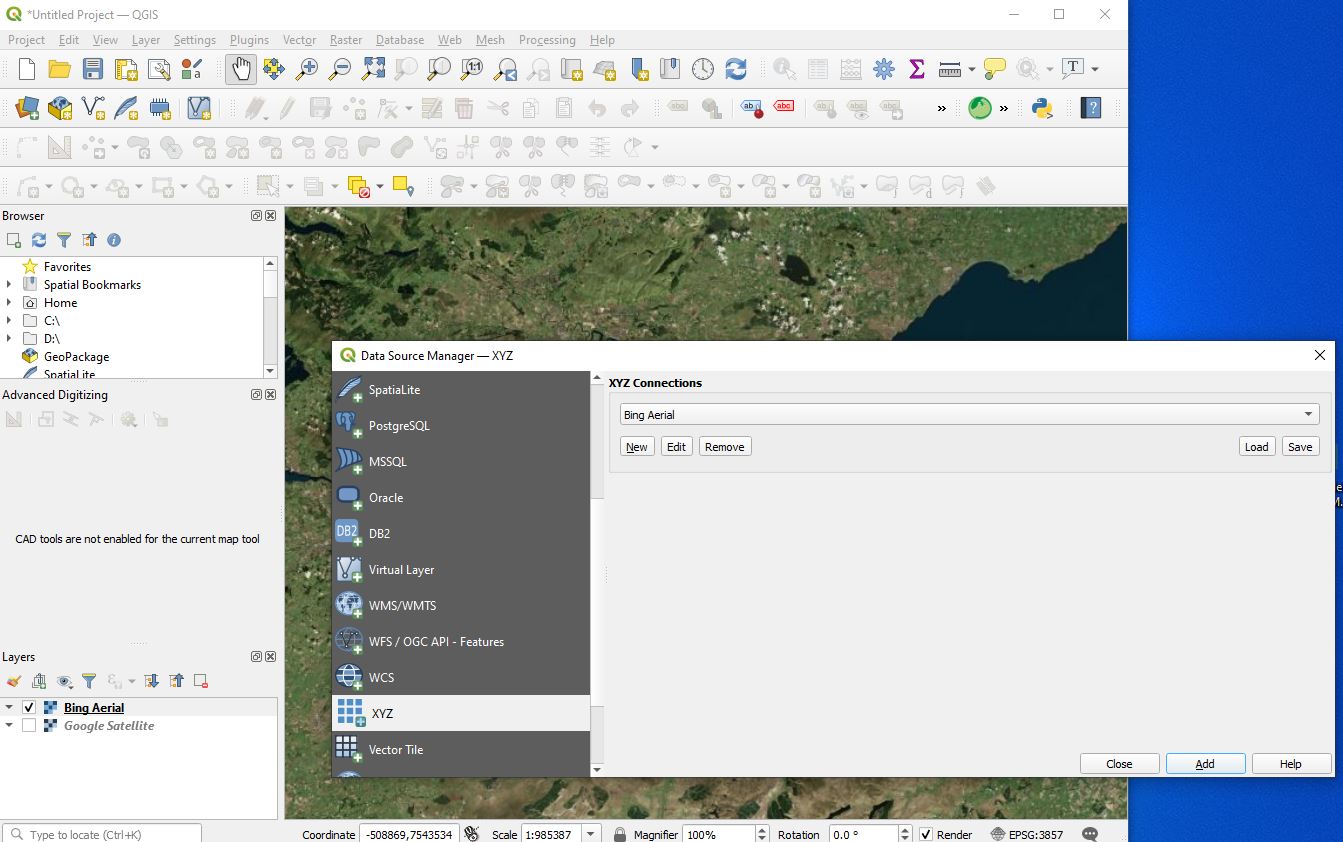 Thank you to Google and Microsoft and OSM and QGIS for a great implementation.