This is hardly ground breaking but windows Task Scheduler can be used to run VBS scripts on a variety of events to automate repetitive and boring tasks. Backups for example or refreshing caches on web browsers before users come in.
Hit Window button
Type "Task Scheduler"
Press return you should get the following screen.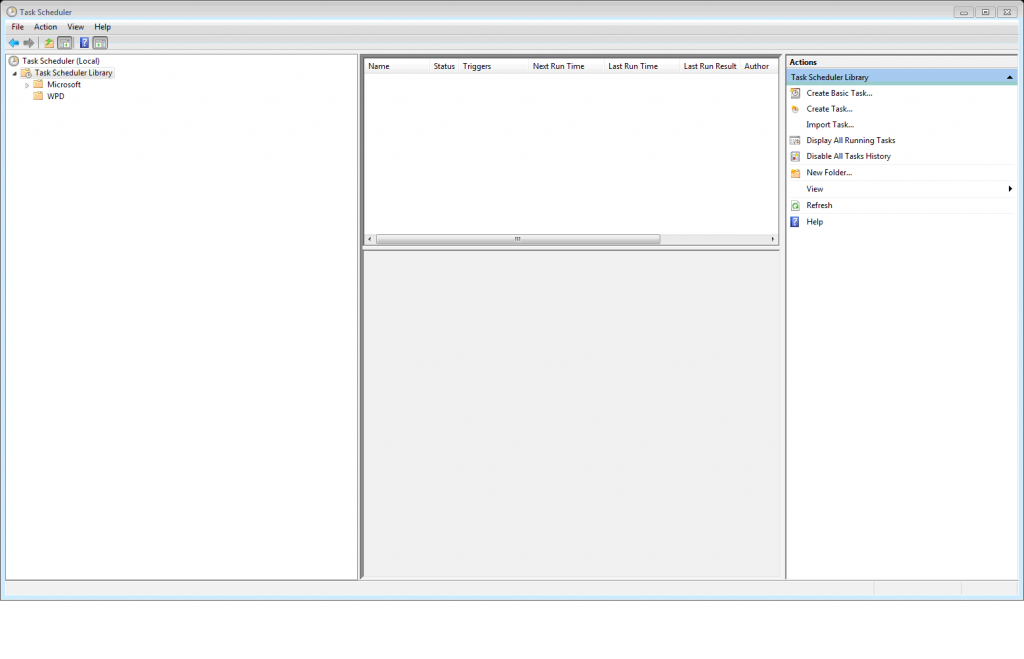 Make sure Task Schedule Library is selected in the tree on the left then within Actions sub window on the right click Create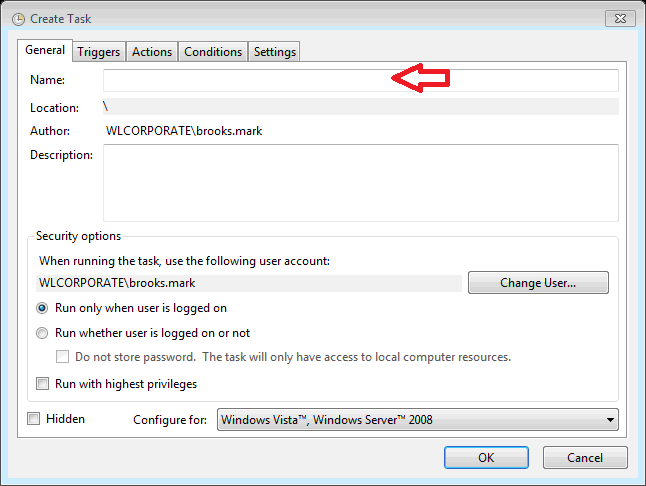 Give the Task a name in the area above marked with a red arrow and then go to the actions Tab where you can use the New… button to navigate to the vbs file you wish to run.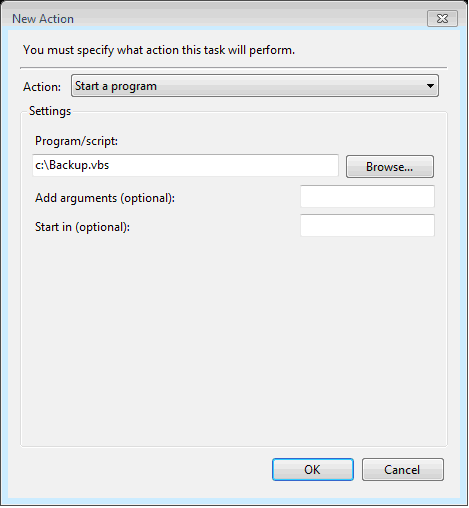 Next use the browse button OR if you know the path and file name simply type in the path to your visual basic script you would like to run. Here I have put in an imaginary backup script. Next go to the Trigger tab and again hit the New… tab
The Begin Task selection list gives a good indication of when you want to trigger whatever tasks.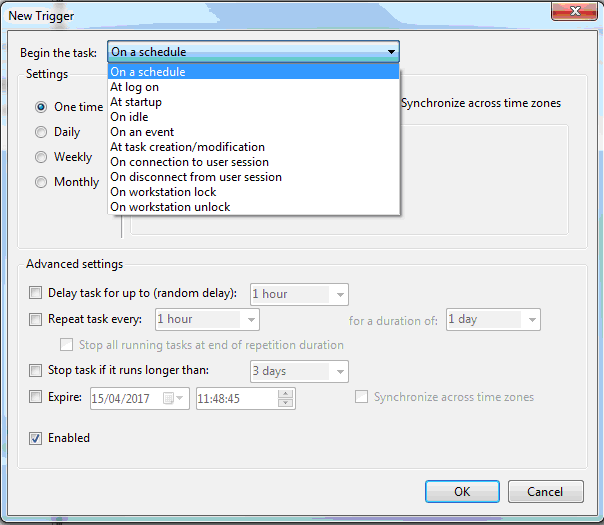 If we continue with the theme and run a vbs script to do a backup at 11:48 everyday